Jobs
Please check back regularly for new listings and follow us on LinkedIn.
Volunteer
Do you have a skill that you would like to share with us? Some examples include photography, writing for our newsletter, or running workshops for children and/or families. If so, drop us an email at CHCCCinfo@cypresshills.org.
Donate
Thank you for supporting Cypress Hills Child Care Corporation! Your financial contribution of any amount will make a real difference in the lives of children and their families. All donations are fully tax deductible as we are a tax exempt 501 (c)(3) organization.
Make a check payable to Cypress Hills Child Care Corporation and send to:
Cypress Hills Child Care Corp.
3295 Fulton Street
Brooklyn, NY 11208
You can donate online here or send a check
Giving Tuesday on November 28
Powered by Brooklyn Org, Brooklyn Gives on GivingTuesday connects local donors with grassroots nonprofits in their own backyards on GivingTuesday, the year's biggest single day of giving – taking place this November 28th. Brooklyn Gives has raised over $5 million for hundreds of nonprofits since 2016.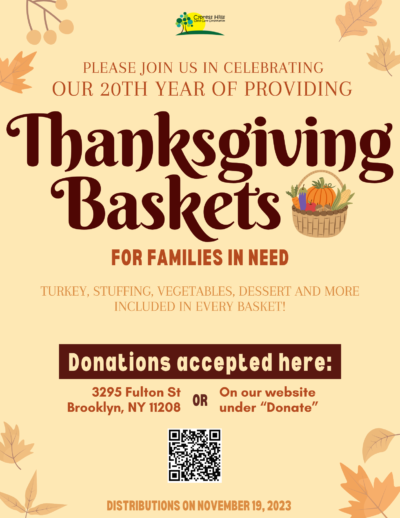 We're currently raising funds for our annual Thanksgiving Turkey Drive where we give families in need a turkey, stuffing, vegetables, dessert and more to celebrate the holiday.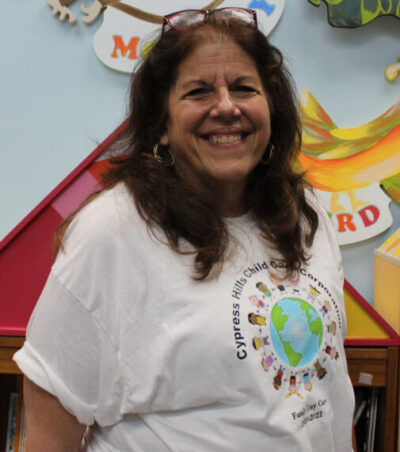 Please consider donating to the Maria Contreras Collier Fund for CHCCC's Families to honor our founding executive director and continue her legacy of helping families in Cypress Hills meet their challenges and achieve their dreams. In her spirit of selfless service, all gifts to the Maria Fund go directly to support the Cypress Hill Child Care Corporation as we work to expand high-quality childcare options in the community, drive economic development by empowering women to start childcare businesses, and provide crucial services for our children, parents, and neighbors. To designate your donation in honor of Maria, simply add "Maria Fund" as a note in your check or online donation.